ADM8 @ ZKM

Antidatamining/

ADM8, réalisation collective de RYBN





suivre son activité : http://rybn.org/ANTI/ADM8/
interview : http://www02.zkm.de/videocast/index.php/component/content/article/115/446-rybn.html
site de Antidatamining : http://www.antidatamining.net/
à propos du robot:â  http://rybn.free.fr/ANTI/BOT.html

Exposition The Global Contemporary. Art Worlds After 1989
au ZKM, Karlsruhe
du 17 sept 2011 au 5 fev 2012
http://www.global-contemporary.de/





Désert Numérique 2

http://desertnumerique.net

Festival Désert Numérique#2
juillet 2011
Saint-Nazaire-le-Désert, Drôme
co-organisé avec Karen, Bernard Dermineur et Michèle Lision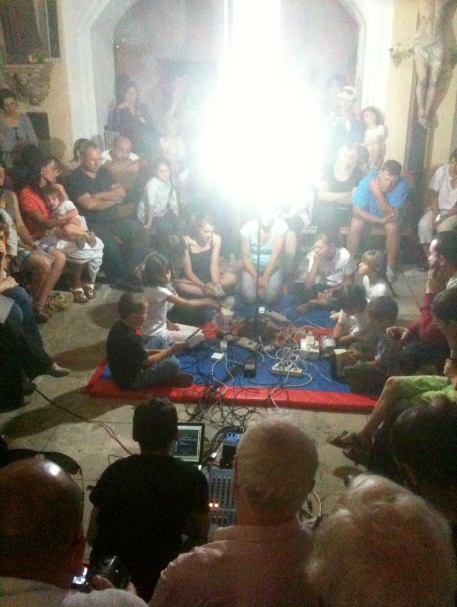 crédits photo: emmanuel guez
concert Yann Leguay, Alice Dubief, et des enfants de l'école du village, 2011





Lesoir.be @ speedshow bruxelles

Version belge du Monde.fr réalisé pour le Speedshow de Bruxelles organisé par Anne Roquigny et Yves Bernard à iMAL en septembre 2011 http://speedshow.net/speedshow-brussels/


Webcartoon au Hublot

Sur l'invitation de Xavier Dubourdieu du Hublot,
ateliers pour enfants, le 26 avril 2011 à Nice, avec Adelin Schweitzer

http://atelierwebcartoon.free.fr/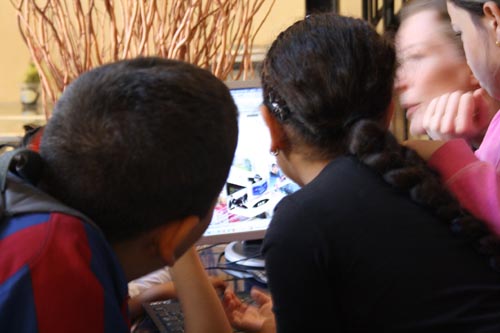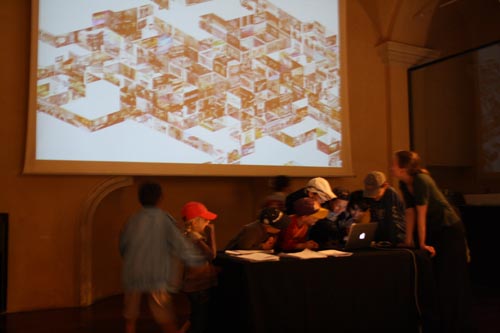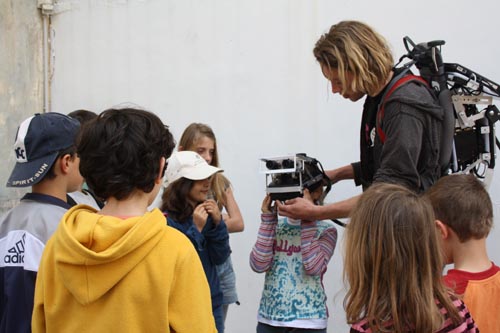 SPEED SHOW vol.5 @Open Internet'


The SPEED SHOW series is coming to Paris! It'll be awesome! We will rock the place and on top we'll kill the night with a F.A.T. lab after party at Le dune! Spread the news! Bring all your friends! Book your flight today!

Organisé par Aram Bartholl, Marie Lechner & Anne Roquigny

http://fffff.at/exposition-express-numero-5-internet-libre/
http://fffff.at/speed-show-5/
http://vimeo.com/18957356

avec Le Monde.fr






0k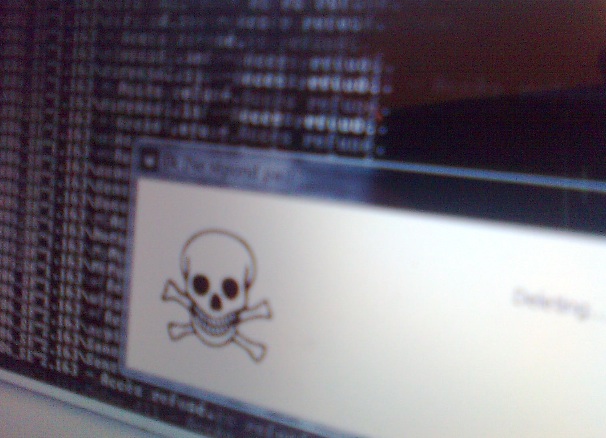 http://rybn.org/0k/
http://www.youtube.com/user/d34thK#p/u/0/1OWEmgccUpY

0k
RYBN, clé USB, 2010
MAC OS X version (10.4, .5 & .6 intel compatible)
Windows 7, XP & Vista

"Plug the USBkey
Launch 0k program
Follow the instructions given in the dialog box.
Enjoy!"

0k est une commande du CNAP, pour la collection POPUP
commissaire: Pascale Cassagnau.





POLITIQUE 0

Politique Zéro est organisé par Upgrade! Paris, les éditions MF et RYBN.ORG/
du vendredi 1er octobre au dimanche 3 octobre 2010
à l'Espace Niemeyer, au siège du Parti Communiste, 2 Place du Colonel Fabien, Paris.
Entrée Libre.





Horaires :
Vendredi 18h - minuit
Samedi 10h - minuit
Dimanche 10h - 20h



/ Intervenants




Conférences / performances de Franco Bifo Berardi, Luc Boltanski, Roland Cayrol, Yves Citton, Ivana Dragsic, Dominic Gagnon, Sophie Gosselin et David gé Bartoli, Jodi, Katharina Klotz, I-Wei Li et Pierre Bongiovanni, Matteo Lucchetti, Jean-Marc Manach, Anne Morelli, Antoni Muntadas et Marshall Reese, Fédéric Neyrat, Béatrice Rettig, Timothée Nay et Omnes Efflam, Julie Sedel, Société Réaliste, Samon Takahashi, Tzuchien Tho, UBERMORGEN, Olivier Voirol, Paul Willemsen, Wunderlitzer. Stream sur selfworld.net chambre #44.



Installations / vidéos / atelier / documentation de BenoÉ®t Durandin et Alexandre Xanthakis, Dominic Gagnon, Harun Farocki et Andrei Ujica, Jodi, Jorge Luis Marzo et Arturo "Fitoâ" RodrÉ­guez, Ricardo Mbarkho, Antoni Muntadas et Marshall Reese, Société Réaliste, Le Dispositif (Pacôme Thiellement et Thomas Bertay), Samon Takahashi, UBERMORGEN / sélection Argos: Charley Case, Tzu Nyen Ho, Gert Verhoeven; sélection Rencontres Internationales Paris/Berlin/Madrid.




/ Organisateurs




Les ɉditions mf
http://www.editions-mf.com/

RYbN
http://rybn.org

Upgrade! Paris (Marika Dermineur - Incident.net)
http://incident.net/theupgrade/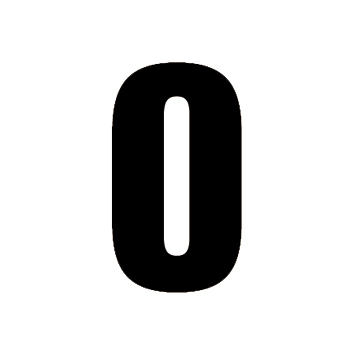 Politique 0 est le 2ème hors-série Upgrade! Paris, après Economie zéro - 2008, qui s'est déroulé à la Ménagerie de Verre, à Ars Longa (Paris 11e) et en réseau, du vendredi 15 février à 20h au dimanche 17 février à 20h, pendant 48h sans interruption.




Cette série d'événements ne se rapporte pas au modèle émetteur-récepteur d'une (dé)monstration et diffusion auprès d'un public. Il s'agit d'un processus aux implications multiples, un ensemble d'espaces qui cohabitent et se parasitent, et où différents acteurs de la scène artistique, de la recherche, des sciences etc, se rencontrent. Conçu comme une plateforme de réflexion et d'échange, cet espace critique modulaire et chaotique accepte et alimente ses contradictions.






What Are You ? @ Gapfest, 3-5 septembre 2010, AZ Koeln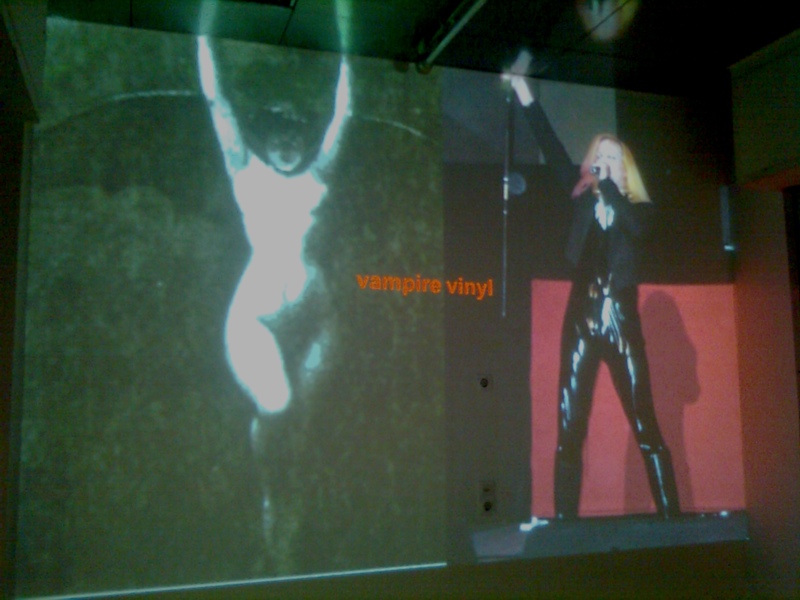 Gapfest 2010 - 3.-5.9 AZ Koeln
Invitation de Annie Buenker
http://gapfest.wordpress.com/programm/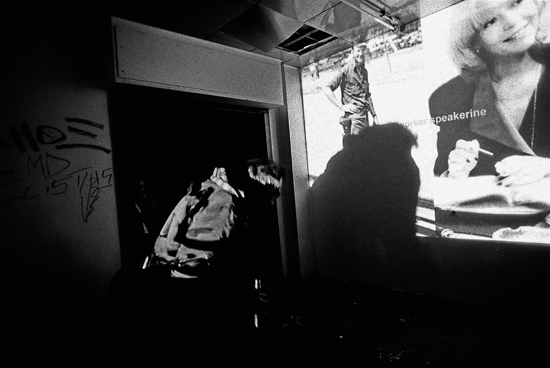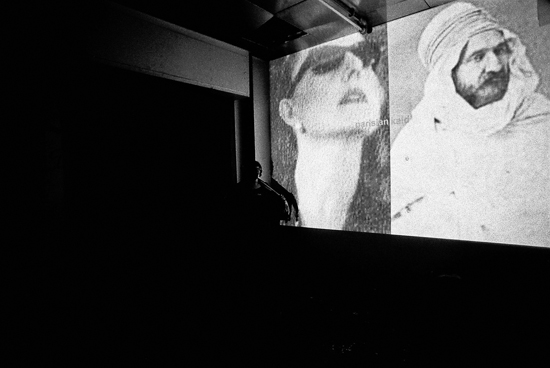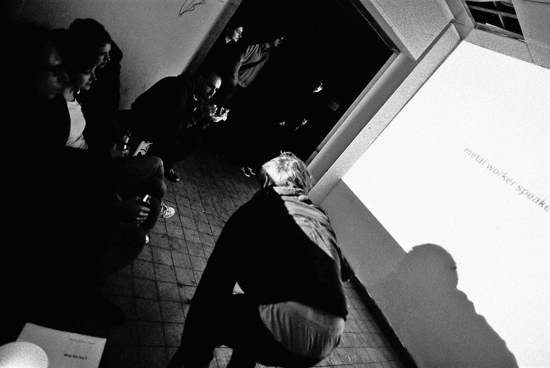 photos: Therese





Désert Numérique 2010

Désert Numérique
arts numériques, électronique, électroacoustique, fabriques, musique, pique-nique
à Saint-Nazaire-le-Désert, Drôme, 500m alt., 122 hab.

avec:

Art of Failure
ArtKillArt
Pierre Bongiovanni + Le Chiendent: Sandrine Bonnet, Gaɫl Guyon, Mathieu Sanchez, Ydir Acef et Maria Victoria Simon
Igor Bravo
chdh
Georges Chich
Luc Dall'Armellina
Marie-Christine Driesen et Horia Cosmin Samoɯla
Gilles Elie-dit-Cosaque
Vincent Epplay
Sébastien Fantini
Sébastien Fau
Nicolas Frespech
Patrice Jeneer
Incident.net
KRN
Sylvain Le Beux
Yann Leguay
Michèle Lision
Jacques Perconte
William Pawelzik
RYbN
Antoine Schmitt
Upgrade!
Victor Vina
l'ERBA-Valence
Romain Barbier
Cyril Behncke
Romain Bonnefond
Albane De Joinville
Maxime Foisseau
Marie Frignet
Julia Frumy
Cécile Galicher
Jeanne Gangloff
Adeline Givelet
Audrey Sovignet
Camille Szklorz
Géraldine Letovanec
Carole Renaud
Noeel Sauret

festival du 22 au 25 juillet 2010

http://desert.numerique.free.fr/blog/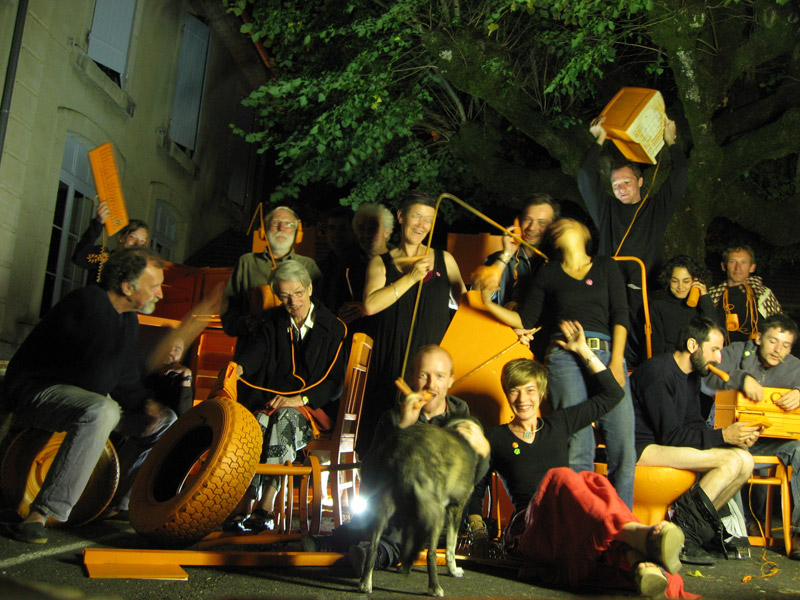 What Are You? - Freewaves - LACMA plaza Los Angeles

Video on the loose
DVD by Freewave





FEATURED ARTISTS
Brooke Alfaro; Barbie Liberation Organization; Caitlin Berrigan; Jaco Bouwer; Portia Cobb; Tony Cokes; John Davis; Stephane Degoutin, Marika Dermineur & Gwenola Wagon; Matt Dibble & David Chung; James Duesing; Daniel Mason; Matthew McDaniel; Meena Nanji; Michael O'Reilly; Johanna Priestley & Joan Gratz; John Richey; Marlon Riggs; Janice Tanaka; Aaron Valdez; and Zhou Xiaohu.

RELATED PROGRAM
A dialogue with Freewaves Director Anne Bray & media art theorist Kenneth Rogers
Art Catalogues in LACMA store at 9:15 p.m.
Join in a dialogue about the basic questions underlying the book Video on the Loose: "What are the most important changes in the medium over the last 20 years?" and "What do you want the field of media arts to become?" Bray will highlight comments by many contributors in conversation with Rogers, who wrote the book's primary essay about the problematic history of video art.





Le Monde.fr
Le Monde.fr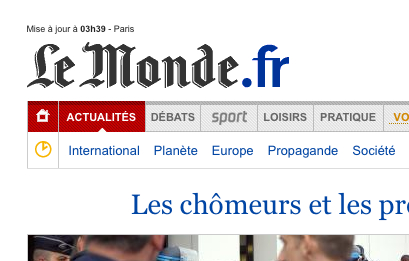 Googlehouse au Centre Pompidou - Festival Hors Pistes

Hors pistes 2010
Un autre mouvement des images
Centre Pompidou,

19 - 28 février 2010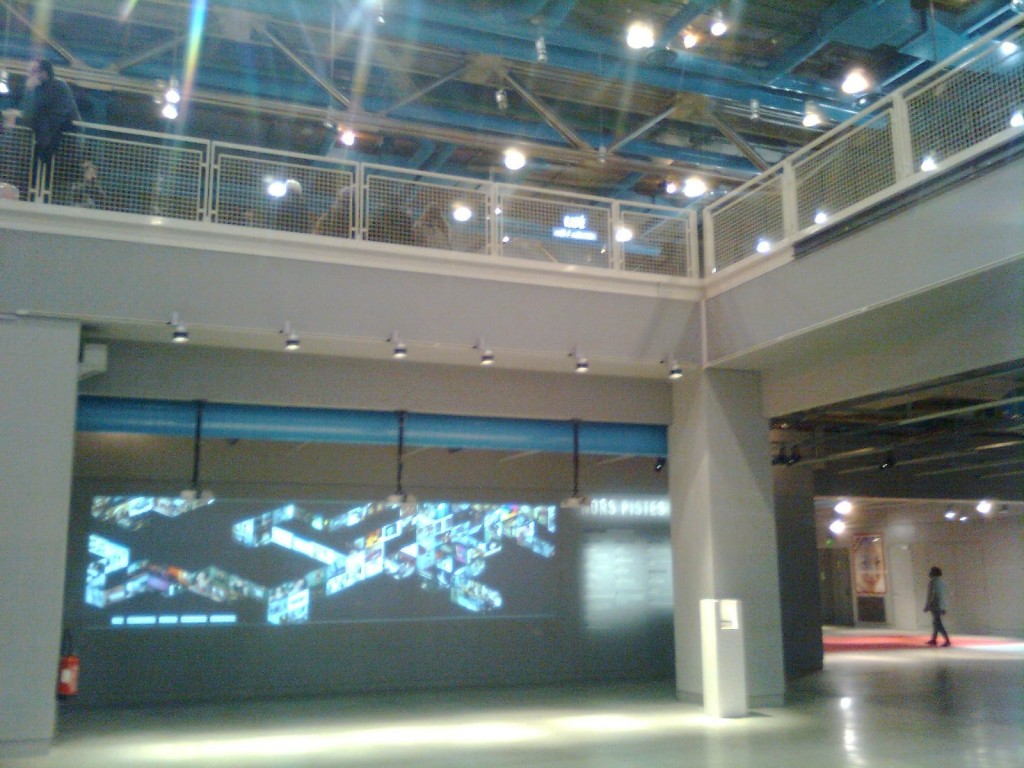 Photo : Googlehouse, exposition Hors Pistes 2010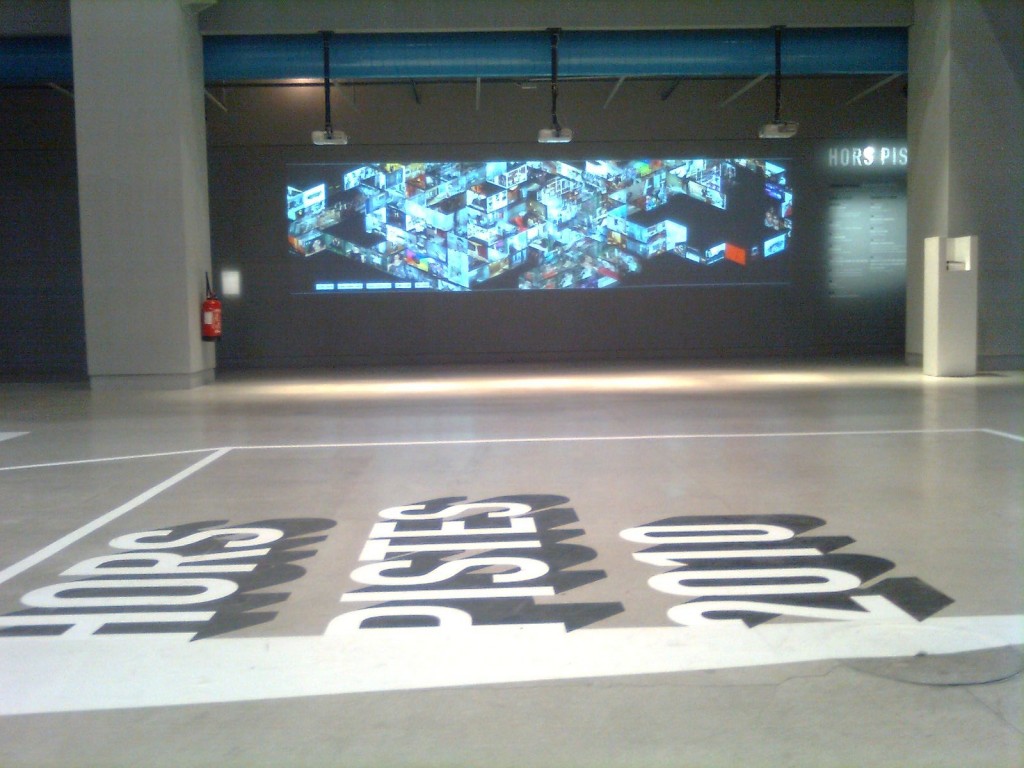 Photo : Googlehouse, exposition Hors Pistes 2010



La

GOOGLEHOUSE

est un dispositif réalisé par Marika Dermineur et Stéphane Degoutin qui construit en temps réel une maison à partir d'images de pièces d'habitation (living room, tv room...) trouvées sur Internet via un moteur de recherche d'images.

http://googlehouse.net

Pour cette exposition, la Googlehouse parcourt les archives de son activité en ligne constituée d'une liste de plus de dix mille mots.

-



Rendez-vous d'actualité né en 2006, Hors Pistes s'attache aux nouveaux usages de l'image contemporaine et témoigne des ruptures et des détournements qui nourrissent les formes traditionnelles du film et de la narration. http://centrepompidou.fr/horspistes2010/
Commissaire : Géraldine Gomez








<- Articles pr?c?dents